Dr. Dick Shepard & Noel Shepard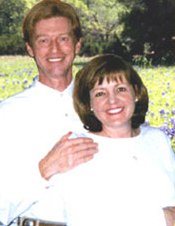 Our Story
Dr. Dick Shepard, D.C., has practiced Network Spinal Analysis Chiropractic for over 20 years and continues to advance his chiropractic technique through his work with Dr. Donald Epstein, D.C., founder and developer of NSA. Dr. Shepard has been honored by being asked to work on staff with Dr. Epstein as an instructional chiropractor. He also studies with several other teachers - advancing his professional chiropractic, spiritual and energetic skills. He comes from a lineage of healers including Native American shamans, Western medical doctors, chiropractors and others who have influenced and served him in his understanding of holistic healing. He understands that wellness encompasses the entire being, not just an aspect of the person.
Noel Shepard, Wellness Educator, has also been a member of the NSA community for over 20 years. She practices Somato Respiratory Integration and also continues to evolve as a practitioner through advanced training. Noel has also served on Dr. Epstein's staff. Her presence in the office is a true gift to the healing process. Her insights continually serve people in their learning and awakening to what is truly involved in holistic healing.
Dick & Noel are both committed to their own healing through chiropractic, NSA, SRI, Ho'oponopono, Matrix Energetics, Quantum Entrainment, spiritual practices, and many other means that they integrate into their healing and teaching style. They participate in healing events and chiropractic intensives in the United States, Hawaii, Canada, Mexico, Italy and Brazil.